Even if you haven't watched an episode, you've probably heard of Seinfeld. I'm a 90's baby so the show went off the air when I was three years old. So no, I didn't watch it from my high chair while eating Cheerios. But thankfully there's this little thing called re-runs, where us millennial babies can see what they missed out on. And even though it's been 27 years since the first episode aired, there are still valuable life lessons from the show that are relevant to this day.
Don't Stress Over Extra Circulars:
READ MORE:
'House Of The Dragon' Plays A Less-Addictive Game
Some people in college may believe that they need to be in every club ever founded. Not that there's anything wrong with that, but after some time those things lose their sparkle. George and Elaine both have BA's but always seem to be on the job hunt. What we'll eventually find out is that sometimes on-the-job experience will trump the fancy yada, yada, yada we have on our resumes. So even though all those countless hours at the animal shelter might make you feel good, it doesn't necessarily make you any more job ready.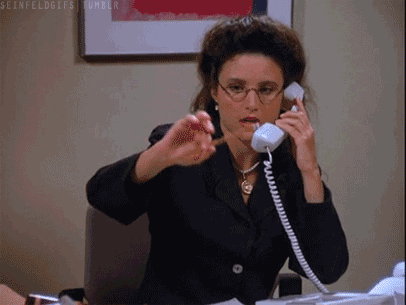 If At First You Don't Succeed, Do Something Else:
This is a lesson straight from George Costanza. One time when George thinks his life is a disaster he decides to do the opposite of what he's used to. And surprisingly things work out for him. So maybe after getting a bad grade on an exam you switch up your studying methods. Small things like this aren't the end of the world.  
PS: Another lesson from George: the pick up line "My name is _____. I'm unemployed and I live with my parents" might work every now and then.
Choose The Right Friends:
READ MORE:
'She-Hulk' Is Big And Colorful, But The Marvel Comedy May Be Too Goofy
One thing Seinfeld is good at is showing the importance of having a solid group of friends. They help each other with just about anything, give advice when needed, and at the end of the day are extremely loyal. College is a time where you'll meet lots of different people with lots of different personalities. Make sure to pick the ones who will have your back no matter what.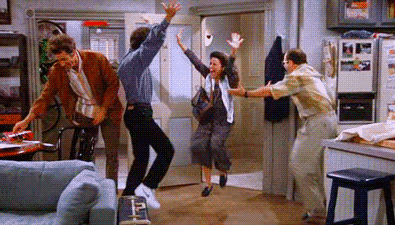 Dance Like No One is Watching, Even When They Are
This is such a cliche statement, but every once in a while it's good to channel your inner Elaine. Stop taking everything so seriously and don't be afraid to let your inner freak fly.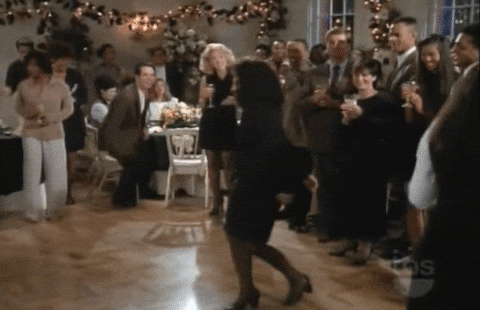 Look At Life With A Sense of Humor
There are going to be times throughout your college years when everything seems to go wrong. And if you don't have a sense of humor about it, there's a very good chance you'll go insane. The crew of Seinfeld is best at shrugging off all the wild things that happen to them. If there's anything I've learned from the show, it's to not sweat the little things and be able to laugh at yourself.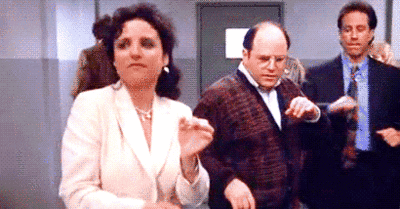 Watch Seinfeld weekdays on the CW11.
MORE NEWS:
Bump - 'Sin Salida'
-CW11 CreW Member Karly